Multilingual Document Translation Services
Apart from being a full service English - Spanish translation agency, the Accurate Translator, LLC is a document translation service for a growing number of language combinations.

Based in Phoenix, AZ, The Accurate Translator, LLC is ideally located to handle the ever increasing language translation needs of the Southwestern United States and the world as a whole while helping big and small clients alike by always providing quality service in a timely fashion.
Industries and Market Sectors Serviced

Construction, banking, financial, computer, automobile, medical, pharmaceutical, manufacturing, tourism, hospitality, aeronautical, food & beverage, and government are a few of the various industries served by The Accurate Translator, LLC.

translation servicesWithin these industries, translation needs commonly arise for a number of different types of documents. However, in almost any organization, there is an increasing demand for human resource related documents in different languages. Commonly translated texts include: drug or sexual harassment policy manuals, job applications, OSHA regulations and insurance forms.

Progressive thinking businesses and organizations are also seeing the need to have sales and marketing brochures or pamphlets translated in order to provide a distinct advantage over the competition.

Sales and marketing are not limited to only brochures and pamphlets, but also include the production and continued maintenance of web sites or web pages in more than one language.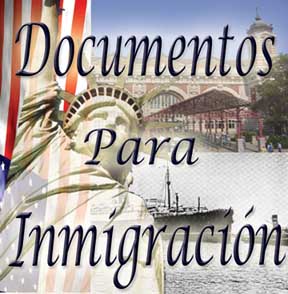 Public Legal Documents Translation Services
For those required by U.S.C.I.S. or any other U.S. state, local or federal agency to present translated documents, The Accurate Translator, LLC is highly specialized in this category of translation. Public documents include such items as: birth certificates, marriage certificates, divorce decrees or rulings, death certificates, criminal or police background checks, passports, and adoption records. Please view our page dedicated to birth certificates and public legal document translation.
Educational Documents - Transcripts and Diploma Translation
For immigration, enrollment or employment purposes, this is another area of translation specialization of The Accurate Translator, LLC. Please view our section dedicated to transcripts and diploma translation.
Quality Control
It is important to note that all document translation services are (unless stated otherwise) fully edited, proofed and typeset.

Translations are completed by our professional translators. After the initial translation stage is finished, editing is done by a highly trained editor who is required to be a native speaker of the target language document. This step is essential to ensure that all text is grammatically correct, makes sense, and flows smoothly. Prior to sending out the final project, it is typeset and reviewed one last time by the project manager along with the primary translator.
Quotes
Contact us or fill out the form on this next page. Our translations are balanced, clearly understandable and linguistically correct finished projects that follow the original format and style of the original document.